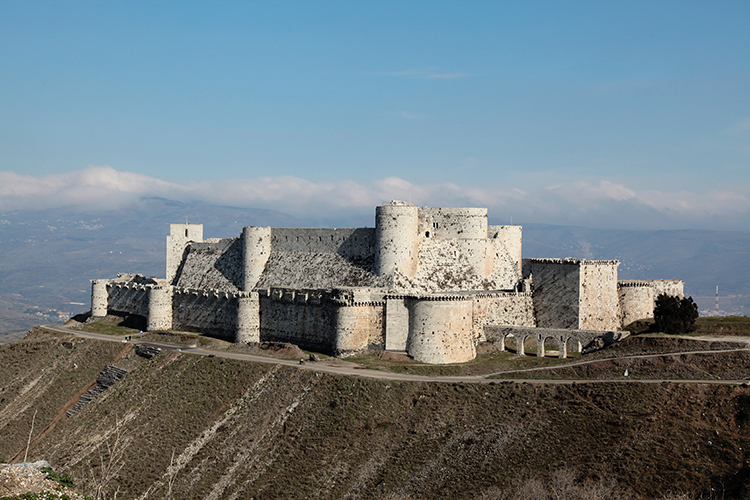 About Krak des Chevaliers
Krak des Chevaliers is a stunning example of Crusader-era military architecture and was the headquarters of the famous Knights Hospitallier during the 12th and 13th centuries.
It is perhaps the best preserved example of a Crusader fortress in existence today, and is an awe-inspiring example of medieval military architecture.
Built to withstand a siege for up to five years, Krak des Chevaliers stands atop a 650-metre high hill which dominated the route from Antioch to Beirut. The main enclosure was surrounded by a man-made moat which was carved out of solid rock in a dramatic example of Crusade-era engineering.
Captured by the Mameluke Sultan Baibars in 1271, Krak des Chevaliers was used as a base for Mameluk expansion towards the end of the 13th Century. Situated close to the border with Lebanon, it provides a unique experience to those wishing to find out more about the Crusades.
Krak des Chevaliers was designated a World Heritage site in 2006.
Featured In