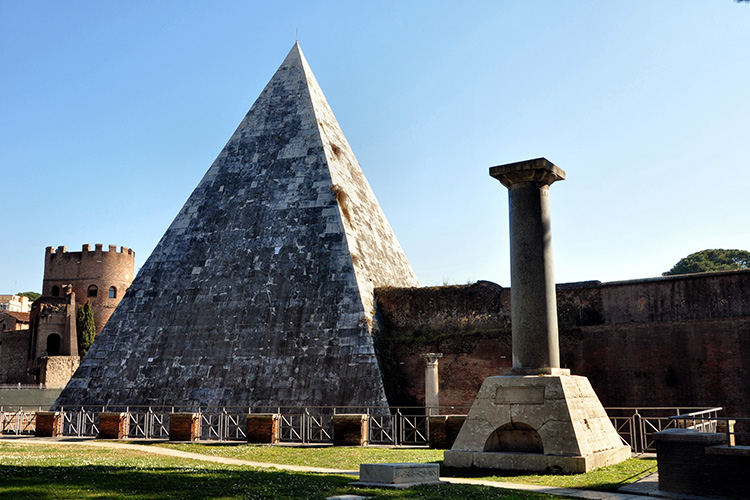 About Pyramid of Cestius
The Pyramid of Cestius is the tomb of affluent magistrate, Caius Cestius which was built between 18 and 12 BC.
Constructed of white marble and brick, this ostentatious 35-metre high tomb was likely built in this style due to the popularity of all things Egyptian which swept Rome after Egypt was incorporated into the Empire.
Inside the tomb contained a number of frescoes depicting scenes from Roman mythology while an inscription still visible on the exterior gives details about its construction and dedication. This pyramid-tomb was later set into the Aurelian Walls, helping to ensure its preservation through the ages.
Featured In