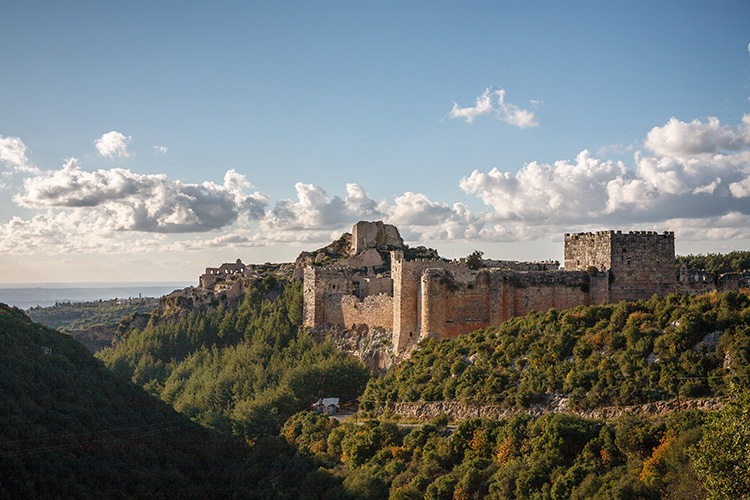 About Citadel of Salah Ed-Din
The Citadel of Salah Ed-Din, also known as Saladin Castle and Saone, is a partly-preserved fortress in Syria which is an interesting example of Crusader-era fortifications.
The site has been used as a fortification for many centuries, and is thought to have first been occupied by the Phoenicians and later by Alexander the Great. The current site was built by the Byzantines and became a Crusader stronghold until its capture by Saladin in 1188.
The Citadel of Salah Ed-Din was designated a UNESCO World Heritage Site in 2006.
Featured In