About Citadel of Salah Ed-Din
The Citadel of Salah Ed-Din, also known as Saladin Castle and Saone, is a partly-preserved fortress in Syria which is an interesting example of Crusader-era fortifications.
The site has been used as a fortification for many centuries, and is thought to have first been occupied by the Phoenicians and later by Alexander the Great. The current site was built by the Byzantines and became a Crusader stronghold until its capture by Saladin in 1188.
The Citadel of Salah Ed-Din was designated a UNESCO World Heritage Site in 2006.
Related Places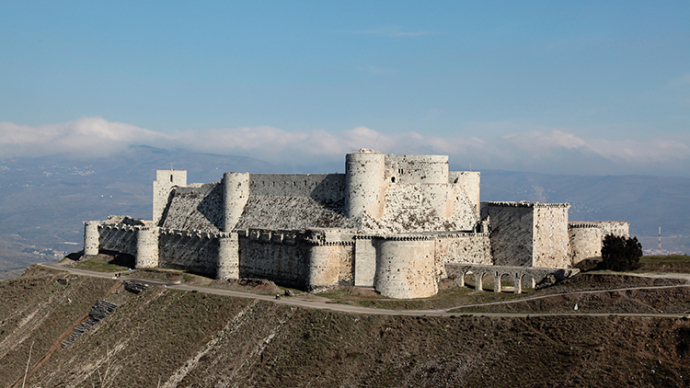 Perhaps the best preserved example of a Crusader fortress in existence today, the magnificent fortress of Krak des Chevaliers is a stunning example of Medieval military architecture.
The site of Arsuf, also known as Apollonia, contains the remains of a Crusader castle once occupied by the Knights Hospitaller.
Name
Citadel of Salah Ed-Din
Location
Shir al Qaq, Latakia, Syria
Just as empires rise and fall so do entry fees and opening hours! While we work as hard as we can to ensure the information provided here about Citadel of Salah Ed-Din is as accurate as possible, the changing nature of certain elements mean we can't absolutely guarantee that these details won't become a thing of the past. If you know of any information on this page that needs updating you can add a comment above or e-mail us.