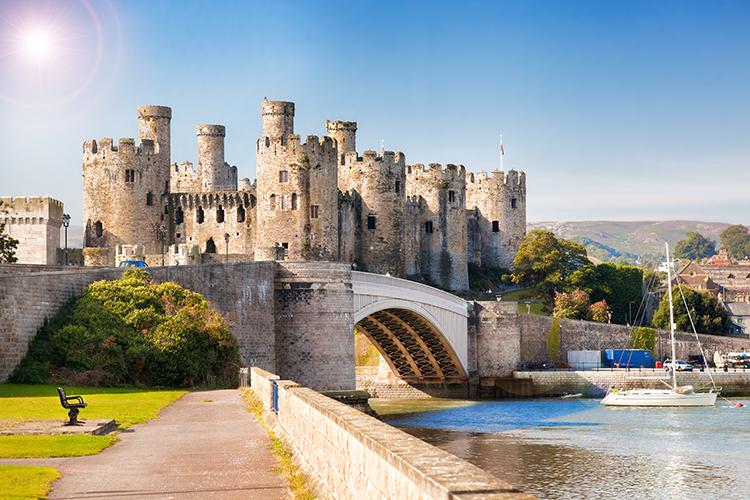 About Conwy Castle
Conwy Castle (sometimes spelt Conway Castle) is the medieval military masterpiece of architect James of St. George.
Constructed under the orders of King Edward I of England and built between 1283 and 1289, Conwy Castle was one of a ring of strongholds that the monarch commissioned to establish his dominance over Wales.
Later, Conwy Castle would be the subject of a siege by the Welsh and would be garrisoned in several conflicts over the centuries.
With imposing towers and turrets and its position over the Conwy estuary, Conwy Castle remains a picturesque site. It is one of four welsh castles built by Edward listed as a UNESCO World Heritage site.
Featured In