About Ek Balam
Ek Balam or Ek' Balam is a Maya site on the Yucatan Peninsula with some impressive ruins. Translated either as Black Jaguar or Star Jaguar, Ek Balam is surrounded by a low, stone wall, an unusual feature in Mayan cities. Within this area are several restored pyramids and large temples as well as a ball court.
Ek Balam also features five sacbe, white roads or causeways, leading from the central area. El Torre, the tower, is one of the largest of Mayan buildings. The site's vast main pyramid rises to a height of almost 100 feet, making it a remarkable example of Maya engineering.
Related Places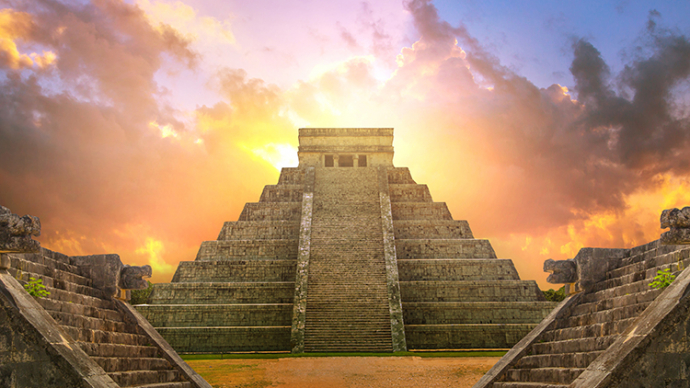 Chichen Itza is a site made up of two impressive and well preserved cities, built by the Mayas and then captured by the Toltecs.
Alternative Name
Ek' Balam
Location
Unajil Ekbalam, Yucatan, Mexico
Just as empires rise and fall so do entry fees and opening hours! While we work as hard as we can to ensure the information provided here about Ek Balam is as accurate as possible, the changing nature of certain elements mean we can't absolutely guarantee that these details won't become a thing of the past. If you know of any information on this page that needs updating you can add a comment above or e-mail us.