About Fort Caroline
Fort Caroline was a colony established by the French in the sixteenth century. Eager to gain a foothold in America and obtain a share of the wealth already attained by Spain, this was France's first attempt to create such a settlement.
Permanent settlement in Fort Caroline began in 1546, expedited by the increasing desire by French Protestants, known as the Huguenots, to avoid persecution during the religious conflict which raged at home.
Initially, the French established good relations with the Timucua Indians who resided there and gained the Native Americans' assistance in building their settlement. However, the goodwill did not last long and, within a year, the French settlers had run out of supplies.
The end of the French colony of Fort Caroline occurred soon afterwards when it was attacked by the Spanish. Of those two hundred who did not flee, only sixty survived. This marked the last major attempt by the French to create colonies in the country.
Today, as a National Park, Fort Caroline National Memorial pays homage to the French colony. Visitors can explore the site, including the monument to the explorer, Jean Ribault.
Featured In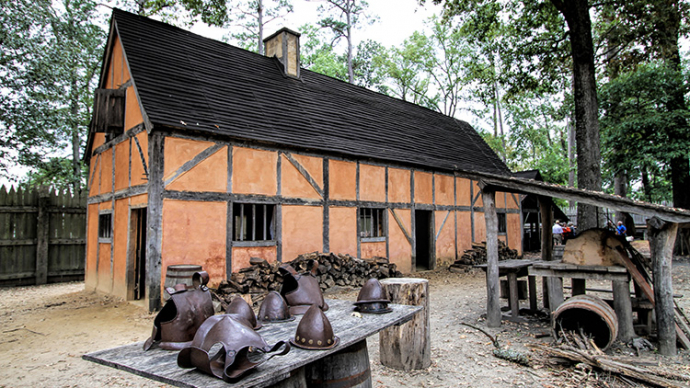 Discover the best Historic Sites in the United States, from Independence Hall to Ellis Island and more, includes an interactive map of US cultural places, landmarks and monuments.