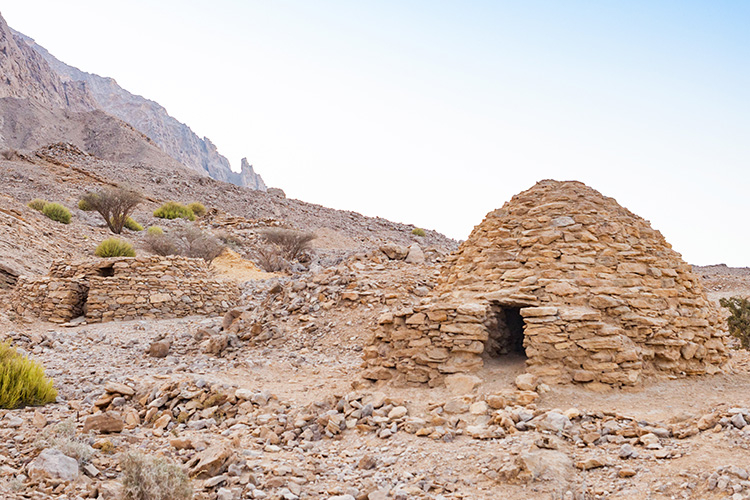 About Jabel Hafit Tombs
The Jabel Hafit Tombs (also spelt Jebel Hafeet Tombs) are 5,000 year old domal-beehive tombs composed of stacked natural and edged stones. The site is located near the Omani border on the east side of Al Ain in the UAE.
Two oases the Al Ain and Buraimi provided water for agriculture in the past and made the area habitable for Stone, Bronze, and Iron Age settlements.
The Jabel Hafit Tombs belong to the "Hafeet Period" which was about 3200 to 2700BC. There are approximately 500 tombs in all at the foot of the mountain. There are rare skeletal remains in the tombs, but workers presume as many as ten individuals were originally buried in any particular tomb.
Bronze objects, soapstone vessels, and beads of a much later date were also found in some tombs suggesting their use through the Iron Age.
Featured In
Discover the best Bronze Age sites to Visit, from Babylon to the Jabel Hafit Tombs and more, includes an interactive map of landmarks from the Bronze Age.