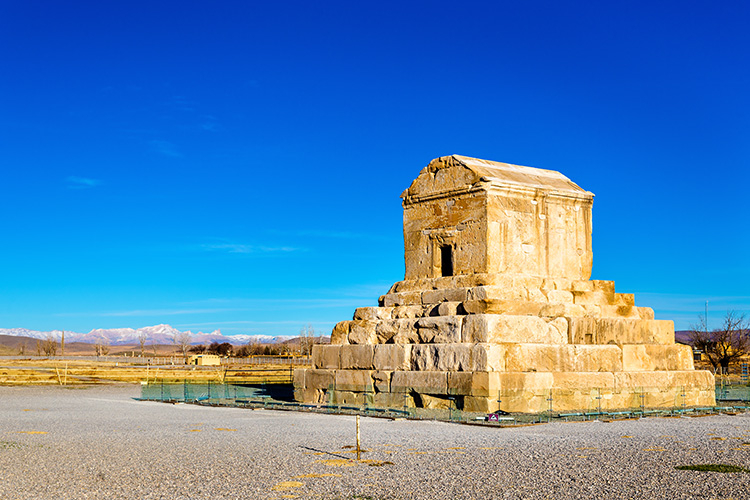 About Tomb of Cyrus the Great
The Tomb of Cyrus the Great is located in the former Persian capital of Pasargadae, now a UNESCO-listed town in Iran.
Cyrus the Great, also known as Cyrus II, founded the Achaemenid Dynasty in the sixth century BC and with it the capital, Pasargadae. The Achaemenid Dynasty was vitally important, being the first ruling dynasty of the Persian Empire.
The Tomb of Cyrus the Great is one of the main historic sites of modern Pasargadae. A stepped limestone structure crowned with a rectangular chamber, the Tomb of Cyrus the Great dates back to approximately 540-530 BC.
Legend has it that when Alexander the Great conquered Pasargadae in 330 BC, he had the tomb renovated in honour of Cyrus the Great. However, it has never been conclusively proved that this is indeed the tomb of the great Persian king. In fact, it was thought at one point to have been the tomb of the mother of the prophet Sulayman, accounting for various additions such as its carved mihrab, added in the 1970's.
Featured In