About Schönbusch Palace
Sitting neatly in a loop of the River Main, Schönbusch is a 475-acre park – previously a deer park owned by the archbishopric of Mainz – to the south of the town of Aschaffenburg in the Franconia region of Bavaria.
In 1775 using the ideas of his minister Wilhelm von Sickingen, Archbishop of Mainz Friedrich Carl von Erthal reversioned the deer park into a magnificent garden in the English Landscape style, perhaps the first example of this style in southern Germany. The garden was completed five years later by renowned garden designer Friedrich Ludwig von Sckell and includes lakes, walkways, artificial hills, water courses, stunning flora and fauna, a maze and a number of neoclassical buildings and structures.
Originally known as Kurfürstlicher Pavillon, or 'the Electoral Pavilion' and built by architect Emanuel d'Herigoyen between 1778 and 1782, the neoclassical schloss was the first structure built in the gardens and includes ten state rooms filled with exquisite Louis XVI-style furniture.
Through the 1780s, other buildings were added including a village with farm buildings, shepherd's cottages and a dining pavilion, an observation tower, the Rote Brücke or Red Bridge, the Philosopher's House, the Temple of Friendship and the ominously-named Devil's Bridge.
Today, the former kitchen building is home to a permanent exhibition telling the story of the park and the schloss is open for guided tours.
Featured In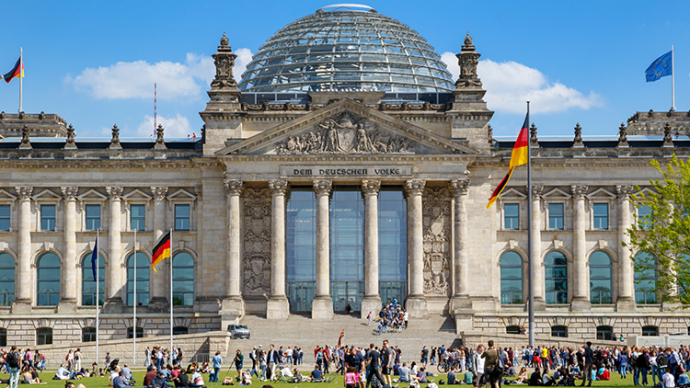 Discover the best Historic Sites in Germany, from the Brandenburg Gate to the Berlin Wall and more, includes an interactive map of German cultural places, landmarks and monuments.