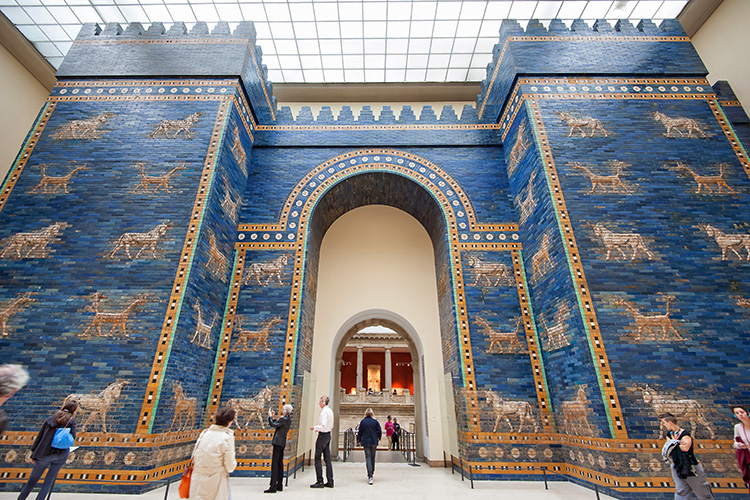 About The Pergamon Museum
The Pergamon Museum is a large and varied museum in Berlin housing three different exhibitions.
One of the collections at the Pergamon Museum is part of the Classical Antiquities, known as the Antikensammlung. This collection includes mostly Greek and some Roman pieces ranging from jewellery to sarcophagi, sculptures and even remains from buildings. However, it is the reconstruction of the second century BC Pergamon Altar, one of the sites from the ancient city of Pergamon and with its Hellenistic fresco depicting the battle of the Giants and the Gods, which forms one of its most famous attractions.
The largest collection at the Pergamon Museum is that of its Museum of the Ancient near East or 'Vorderasiatisches Museum', which covers over 2,000 square feet and around six thousand years of history. From reconstructions of Babylonian monuments such as the Ishtar Gate, the facade of the throne hall of King Nebuchadnezzar II and the Tower of Babel to ninth millennium BC reliefs from the Assyrian palace of Kalchu, this is a fascinating exhibit.
The Pergamon Museum also contains a Museum of Islamic Art or 'Museum für Islamische Kunst' in its southern wing where it displays everything from Islamic jewellery to architectural decorations.
Please note that recent reconstruction projects have meant that some of the exhibits of the National Museum have been moved to the Neues Museum.
Featured In