About Xcaret
Xcaret houses the ruins of a Maya city which reached its peak in the 15th and 16th centuries.
Located in Mexico's Quintana Roo region, Xcaret was then known as Ppole and is said to have been of great ceremonial importance, as evidenced by its wealth of temples, homes and monuments.
The Xcaret ruins are actually part of a much larger eco and amusement park, with a range of activities.
Related Places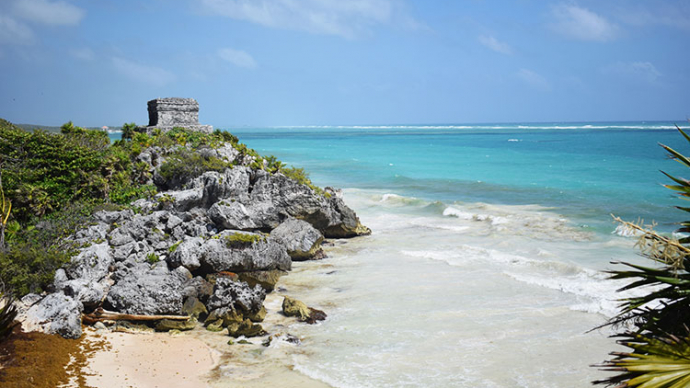 Tulum is a cliff-top Maya site in Mexico's Quintana Roo region with some interesting and quite well preserved ruins.
Location
Playa del Carmen, Quintana Roo, Mexico
Just as empires rise and fall so do entry fees and opening hours! While we work as hard as we can to ensure the information provided here about Xcaret is as accurate as possible, the changing nature of certain elements mean we can't absolutely guarantee that these details won't become a thing of the past. If you know of any information on this page that needs updating you can add a comment above or e-mail us.