About Ho Chi Minh Museum
The Ho Chi Minh Museum in Hanoi, Vietnam is dedicated to commemorating the life of the founder of Vietnam's Communist Party and former President of North Vietnam, Ho Chi Minh.
From the biographical to the almost existential, the Ho Chi Minh Museum looks at his life and his ideals. It also explores Vietnam's international conflicts and its struggle for independence. It is near the Ho Chi Minh Mausoleum, his final resting place.
Related Places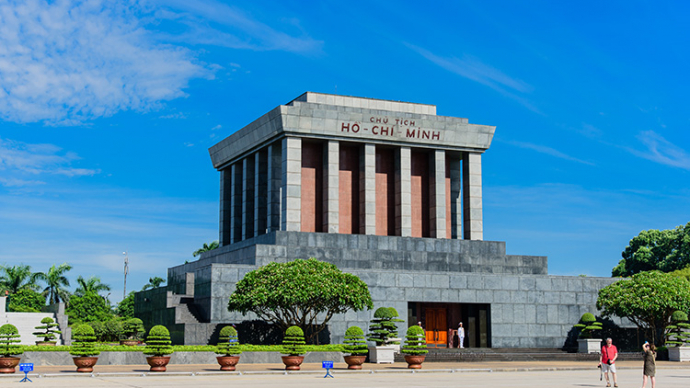 The Ho Chi Minh Mausoleum houses the tomb of the famous Vietnamese leader and former President of North Vietnam.
Just as empires rise and fall so do entry fees and opening hours! While we work as hard as we can to ensure the information provided here about Ho Chi Minh Museum is as accurate as possible, the changing nature of certain elements mean we can't absolutely guarantee that these details won't become a thing of the past. If you know of any information on this page that needs updating you can add a comment above or e-mail us.