Langemark Cemetery
Langemark - Poelkapelle, Flanders, Belgium
About Langemark Cemetery
Langemark Cemetery in Flanders, Belgium, is the burial site of around 44,000 German soldiers who fought in the First World War.
Many of the graves at Langemark Cemetery are mass graves. Langemark was the site of one of the battles which together made up the Battle of Ypres between German and Allied forces. Ypres, today known as Iepers, was a vital strategic location for the Allies during the war.
Related Places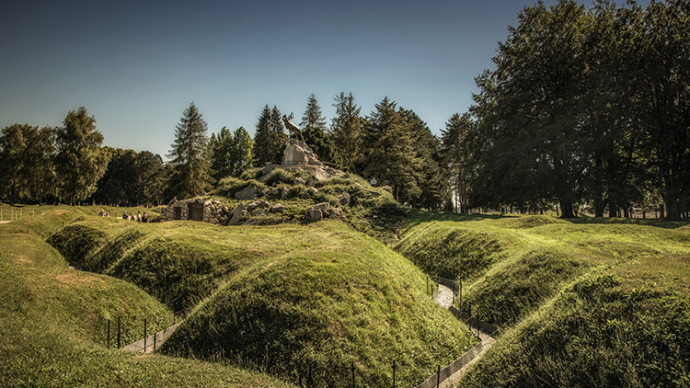 The Somme battlefields in France are a series of sites where the Battle of the Somme was fought during World War I.
The Douaumont Ossuary commemorates fallen soldiers from the Battle of Verdun. It holds the bones of 130,000 French and German soldiers.
Location
Langemark - Poelkapelle, Flanders, Belgium
Just as empires rise and fall so do entry fees and opening hours! While we work as hard as we can to ensure the information provided here about Langemark Cemetery is as accurate as possible, the changing nature of certain elements mean we can't absolutely guarantee that these details won't become a thing of the past. If you know of any information on this page that needs updating you can add a comment above or e-mail us.