National Women's Memorial – Bloemfontein
Bloemfontein, Free State, South Africa
About National Women's Memorial – Bloemfontein
The National Women's Memorial in Bloemfontein in South Africa commemorates the 26,000 women and children who perished in concentration camps set up by the British during the Second Anglo-Boer War.
Depicting an Afrikaner woman holding her child seeing her husband off to war, the National Women's Memorial is flanked by a large obelisk and is located near the Anglo-Boer War Museum.
Related Places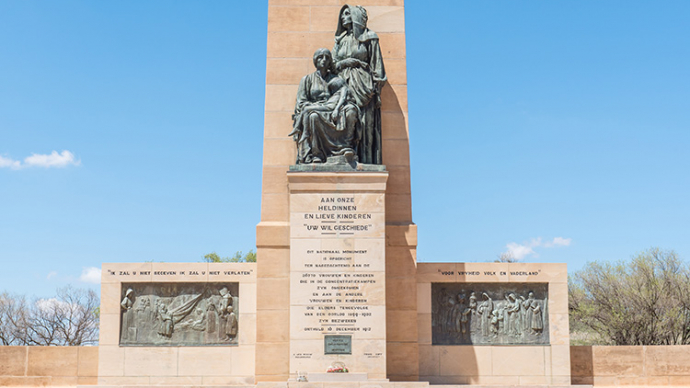 The Anglo-Boer War Museum in Bloemfontein explores the history of the Second Anglo-Boer War.
Name
National Women's Memorial – Bloemfontein
Location
Bloemfontein, Free State, South Africa
Just as empires rise and fall so do entry fees and opening hours! While we work as hard as we can to ensure the information provided here about National Women's Memorial – Bloemfontein is as accurate as possible, the changing nature of certain elements mean we can't absolutely guarantee that these details won't become a thing of the past. If you know of any information on this page that needs updating you can add a comment above or e-mail us.