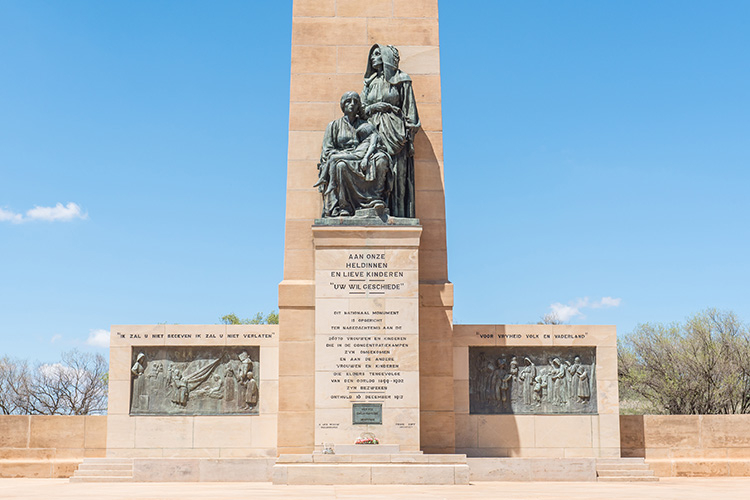 About Anglo-Boer War Museum
The Anglo-Boer War Museum, also known as the War Museum of the Boer Republics, in Bloemfontein, South Africa is one of the country's most comprehensive museums about the Second Anglo-Boer War.
The Second Anglo-Boer War was a major conflict between Britain and the Orange Free State republics and Boers of South Africa which raged from 1899 to 1902. It was a clash between British imperialism and the nationalism of the South Africans, in which the British tried to unite the different areas into one unified colonial state.
Bloemfontein was a vital location in the war as it was both the site of the Bloemfontein Conference in 1899, which served to fan the flames of war, and was also captured by the British commander Lord Roberts on 13 March 1900.
The Anglo-Boer War Museum chronicles the events leading up to the war, the course of the war and its aftermath. One of its most moving exhibits is that relating to concentration camps. The Second Anglo-Boer War is notorious for being the first war in which such camps were used, a strategy spearheaded by Lord Herbert Kitchener. The museum is next to the Women's Memorial, which commemorates those who perished in these camps.
The Anglo-Boer War Museum also features as one of our top South African tourist attractions.
Featured In