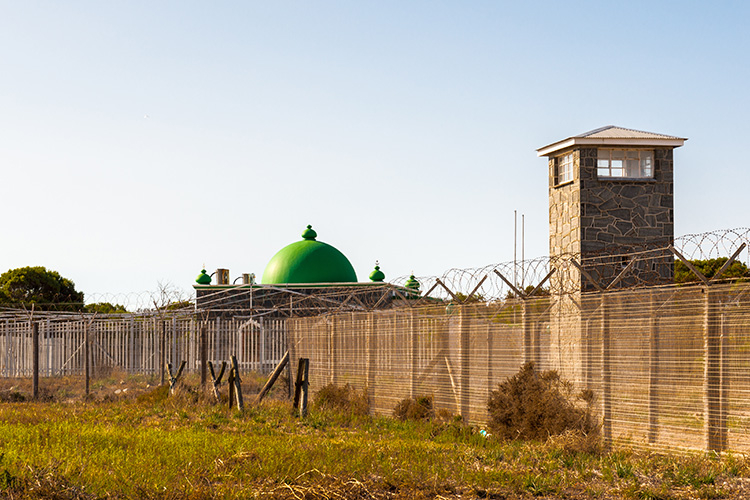 About Robben Island
Robben Island, off the coast of Cape Town in South Africa was a notorious prison, best known for its internment of political prisoners during South African apartheid. Its most famous prisoner – prisoner 466/64 – was Nelson Mandela, the anti-apartheid activist who would later become the country's president.
Robben Island was used as a prison as far back as the seventeenth century, when the Dutch settled on the mainland. Since then, it has been used as a World War II military base and a nineteenth century hospital for the seriously ill, such as patients with leprosy.
However, whatever its other uses, Robben Island was used as a prison in one measure or another until the twentieth century. Even in its time as a hospital Robben Island was prison-like, its isolation ensuring that diseases could not be spread to the mainland. Furthermore, prisoners were kept here even whilst it housed the hospital.
From 1961, the South African government used Robben Island as a prison, housing many political prisoners.
In all, Nelson Mandela was imprisoned for almost 27 years, many of them at Robben Island, together with many other anti-apartheid activists. Robben Island's prison closed in 1996.
Today, Robben Island is a UNESCO World Heritage historic site and a museum. A visit to Robben Island is by way of a standardised 3.5 hour guided tour (time includes two 30min ferry rides).
In addition to touring the maximum security prison buildings, the tour includes a 45 minute guided bus ride around the island and interaction with a former Robben Island prisoner. A visit to Robben Island provides a fascinating insight into the island's history and that of South Africa. It is worth noting however that tours can get fairly crowded.
There are also exhibits at the Nelson Mandela Gateway museum, worth seeing, especially if you can't make it to the Island.
Featured In