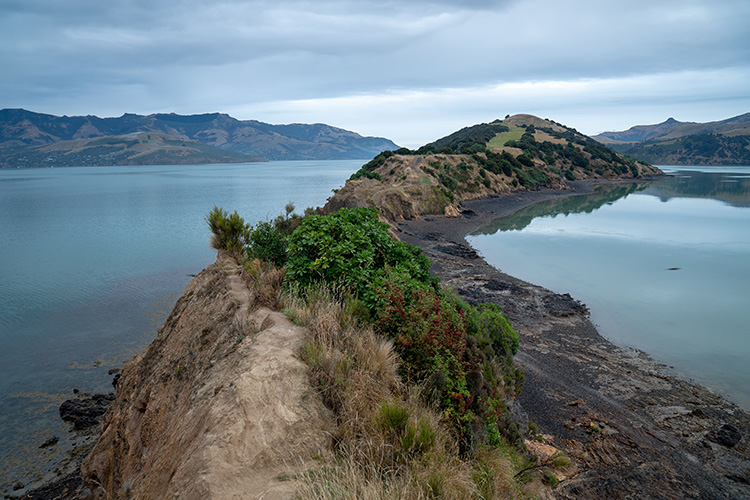 About Onawe Peninsula
Onawe Peninsula is a narrow band of land, that sits out in Akaroa Harbour, looking like an exclamation mark. Akaroa Harbour is a beautiful flooded ancient volcanic crater located about 80km from Christchurch. It was the scene of a massacre in the intertribal wars of 1832.
In 1832 Maori chief, Te Rauparaha, sailed with warriors from his tribe from the North Island, down to the South Island in order to extact revenge and to conquer. The Onawe Peninsula was defended by 400 people, but stood little chance against the power of Te Rauparaha and there were up to 1200 people massacred.
This is sacred land to the Ngai Tahu tribe and permission must be arranged in advance to access the site by phoning 03 304 7607 or 03 366 4379, historic information will be provided.
The Onawe Peninsula can be accessed at low tide only and walking time is approximately 1 hour return.
Featured In
Discover the best Historic Sites in New Zealand, from the Onawe Peninsula to Waitangi Treaty Grounds and more, includes an interactive map of New Zealand cultural locations.