About The Edwin Fox
The Edwin Fox was a Victorian sailing ship which is today partially preserved and displayed in a dry dock in the town of Picton.
Owned by the Edwin Fox preservation society, whose motto is 'preservation, not restoration', it is proudly proclaimed as 'the ninth oldest ship in the world'.
A museum has been built to explain and explore this ship's long and varied history from its building in India in 1853 to the remaining hulk you can see and explore today. There is an informative video in the museum.
The Edwin Fox was first commissioned as a trader, but was soon being used as a troopship carrying soldiers and some civilians to the Crimean War. After the end of the war, she was again commissioned as a trader and made her first voyage to the antipodes in 1856, the journey to Melbourne taking four and a half months.
After this, the Edwin Fox worked on the route between the Far East and the West Indies until she was again commissioned by the British Government to transport prisoners to the prison colonies in Australia. Preserved in the museum is a list of convicts transported by the Edwin Fox, including their crimes, ranging from fraud to murder.
After a period of time, during which the Edwin Fox was generally used as a trader, she was chartered for use as an immigrant ship, taking emigrants mainly from the UK and Ireland, to New Zealand. By the 1880's steam was making sailing ships obsolete, and freezers made it possible to transport New Zealand lamb further afield, so the Edwin Fox was fitted out as a freezer ship. Following this, this, she was towed to Picton, firstly as a freezing store, and finally as a coal bunker.
When the Edwin Fox had outlived her usefulness, she was left to rot ignominiously at Picton.
In 1965, the preservation society was formed, with the aim of saving the ship and moving it to dry dock for preservation of the hulk and putting it on show as an example of ships of her time.
The hull of the Edwin Fox is evocative as she lies now in dry dock, well signed and giving a feel of its history. The museum is well laid out, and is informative, but the ship itself is a wonderful piece of history.
Featured In
Discover the best Historic Sites in New Zealand, from the Onawe Peninsula to Waitangi Treaty Grounds and more, includes an interactive map of New Zealand cultural locations.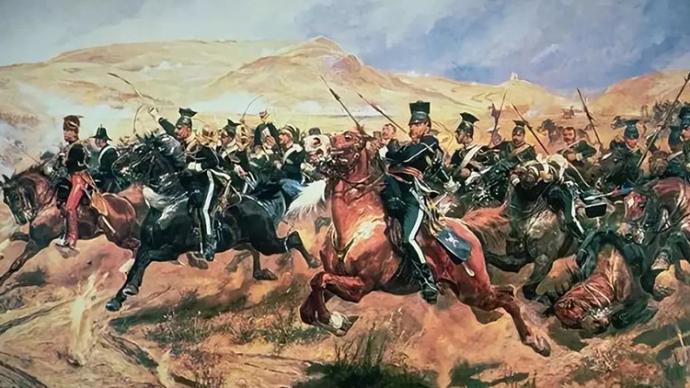 Discover fascinating Crimean War sites, monuments and museums from Balaclava battlefield to the Edwin Fox and more, includes an interactive map of Crimean War sites.