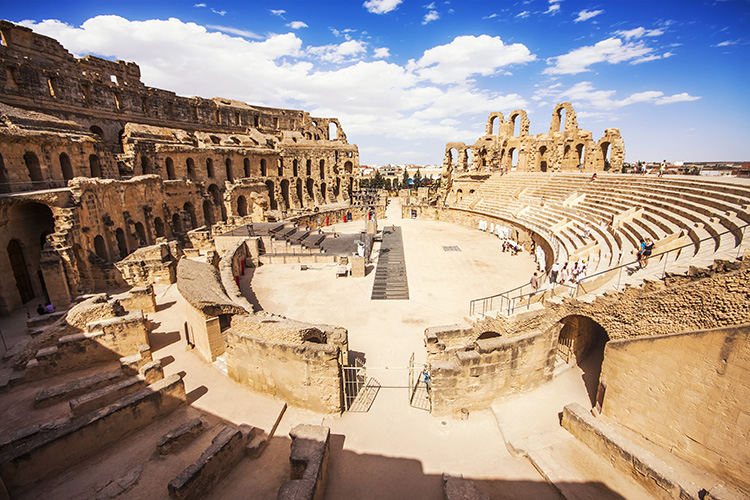 About El Jem Amphitheatre
El Jem Amphitheatre (El Djem) in Tunisia, also known as Thysdrus Amphitheatre after the original Roman settlement in this location, stands in the midst of a quiet town. This incredibly large and well-preserved Roman amphitheatre is El Jem's star attraction and draws visitors from around the world.
From the outside, the El Jem Amphitheatre bears a striking resemblance to its older and larger – although not significantly larger – counterpart in Rome, The Colosseum. In fact, with its abundant original characteristics such as its tiered seats, arches and elliptical stone walls, which are intact up to 35 metres in places, many argue that the El Jem Amphitheatre is in better condition that the Colosseum.
Constructed by the Emperor Gordian between 230 and 238 AD, El Jem Amphitheatre was vast and able to accommodate up to 35,000 spectators (some even say up to 60,000). The structure measures 162 metres long and 118 metres wide, making the El Jem Amphitheatre the largest of its kind in North Africa.
Having managed to survive the destruction of the city carried out in 238 AD, the damage which one can see at the El Jem Amphitheatre can be attributed to its stint as a citadel in the seventeenth century. At this time, it was hit by cannon fire and suffered greatly. It was also quarried for its treasures and masonry over the years, yet still remains one of the most evocative Ancient Roman structures in the world and has been a UNESCO World Heritage site since 1979.
El Jem Amphitheatre features as one of our Top Ten Tunisian Visitor Attractions.
Featured In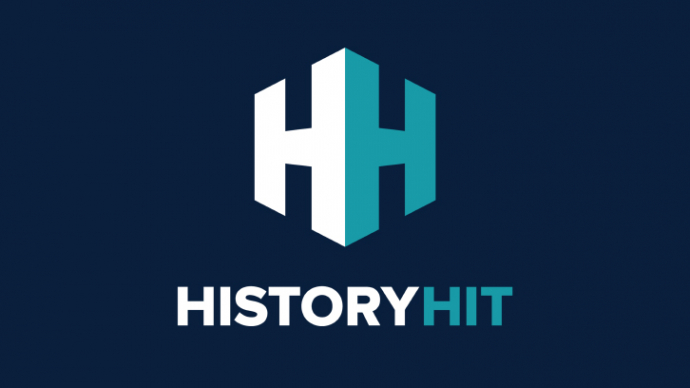 Discover the best Historic Sites in Tunisia, from Carthage to Byrsa Hill and more, includes interactive Tunisian cultural places, monuments and landmarks map.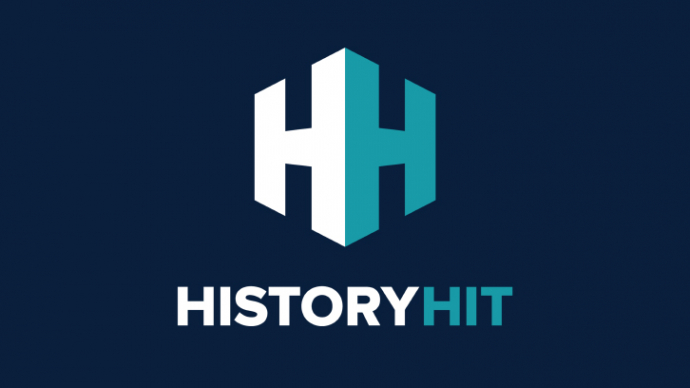 Your comprehensive guide to the Top Ten tourist attractions in Tunisia. Includes info on each Tunisian visitor attraction, an interactive map, directions and entry details.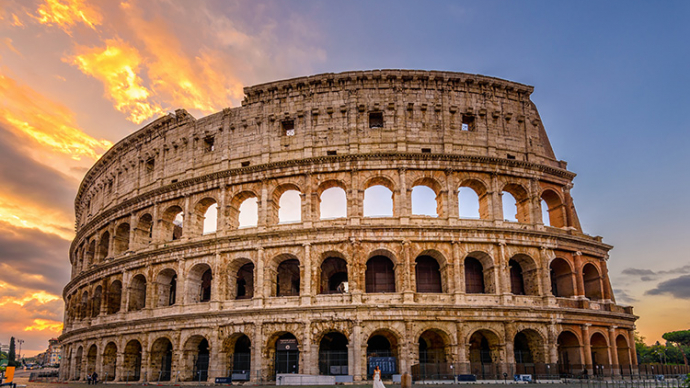 Discover the best Roman amphitheatres from the Colosseum to Pula Arena and more, includes an interactive map of amphitheatres from ancient Rome.