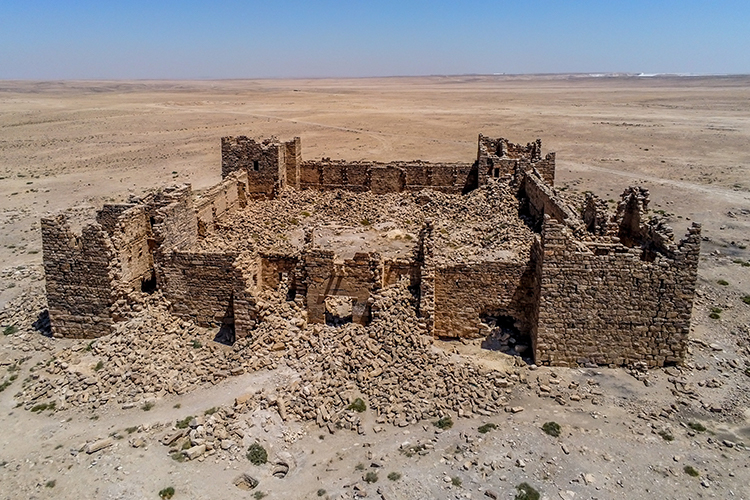 About Qasr Bashir
Qasr Bashir (also known as Q'Sar Bashir or Qasr Al Bashir), is an extremely well preserved Roman fortress that lies in the Jordanian desert. Unlike many Roman remains, Qasr Bashir is exceptionally well preserved, having never been re-built by later civilisations.
History of Qasr Bashir
As Rome expanded eastwards, so did the empire's need for defences along the Arabian frontier, a line kown as Limes Arabicus. Jordan's natural landscape played a large role in defence, with large swathes of arid desert providing a helpful natural barrier. Nonetheless, desert forts were built and troops stationed along them, in part to maintain relations with and defend against the local nomadic population.
Built at the beginning of the fourth century AD and known as Mobene, the walls of Qasr Bashir still stand intact, at a height of up to 20 feet in places, while the main entrance remains to this day. The huge corner towers still rise up two stories from the ground.
It is likely that Qasr Bashir was originally home to an auxiliary cavalry unit, charged with defending the Roman frontier and keeping the peace in the surrounding area. Soldiers would have slept on the upper floor, whilst those on the ground floor are thought to have been stables. It's thought up to 150 men would have been stationed here.
Qasr Bashir today
For lovers of well-preserved Roman architecture Qasr Bashir is certainly a hidden gem. Standing within the solid walls of Qasr Bashir, you will certainly be able to feel the living history of life on the edge of the Roman Empire.
Fans of Simon Scarrow's Eagle series may be interested to note that Qasr Bashir (described as Q'Sar Bashir in the author's comments) was the setting for his novel, The Eagle in the Sand.
Qasr Bashir is located deep in the desert: the ruins are publicly accessible today, and their remoteness certainly adds a sense of timelessness.
Getting to Qasr Bashir
Qasr Bashir is located a few kilometres off Highway 45 / the Desert Highway: the turning is on your right (if coming from Amman), about 1km after the Manaseer Gas Station. Ammann is about an hour north, and Kerak is an hour west if you're driving. You want a 4WD for the last stretch. There is no public transport that will get you here.
Featured In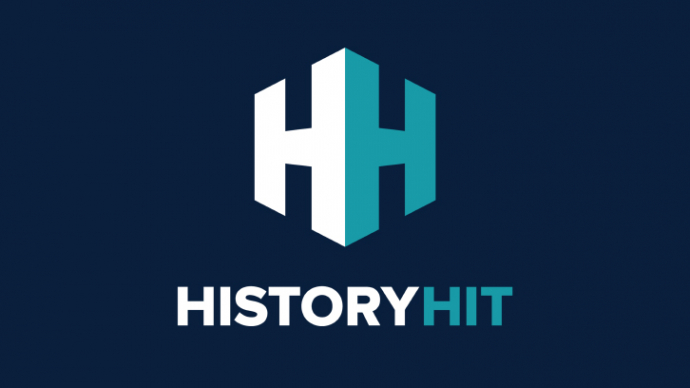 Discover the best Historic Sites in Jordan, from Jerash to Abila and more, includes an interactive map of Jordanian cultural landmarks and monuments.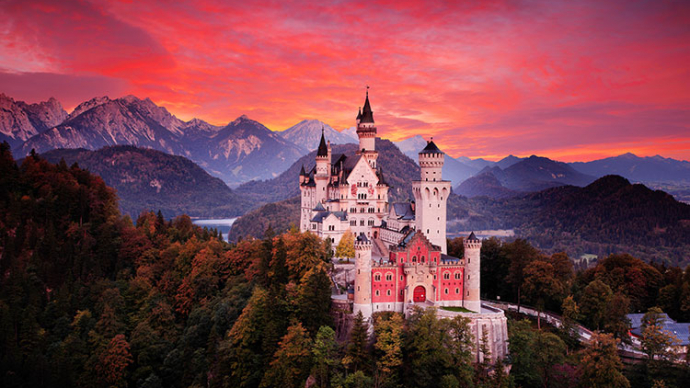 Discover the most outstanding Castles to Visit in the World, from Neuschwanstein to Castel del Monte, Coburg Castle and more, includes interactive world castle list map.