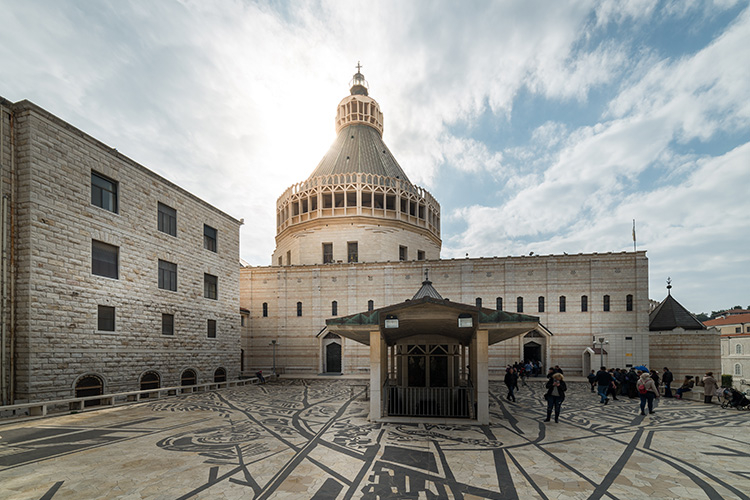 About Church of the Annunciation – Nazareth
The Church of the Annunciation, often called the Basilica of the Annunciation, is located in Nazareth on the site where it is believed that the angel Gabriel told Mary that she was to miraculously conceive the son of G-d. This holy Christian event is known as the Annunciation.
While the structure of the Church of the Annunciation is a twentieth century one, two previous churches – one Byzantine, one Crusader – have been excavated there, with the earlier one probably dating back to the fourth century AD. Inside the current church, visitors can see the Cave of the Annunciation, the site in which this event is thought to have occurred.
It is worth mentioning that the site of the Annunciation is a matter of some dispute, with some believing that it occurred elsewhere within Nazareth. The Greek Orthodox faith has its own Church of the Annunciation.
Featured In