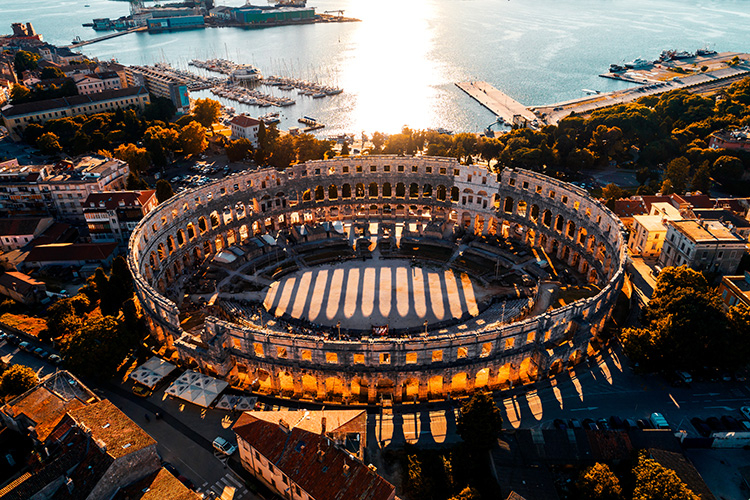 About Pula Arena
Pula Arena, also known as Pula Amphitheatre, is a dramatic historic Roman amphitheatre in Croatia.
Built in the first century AD, Pula Arena was constructed during the reign of the Emperor Vespasian, who was also responsible for founding the Colosseum.
Able to accommodate approximately 20,000 spectators, Pula Arena would have played host to gladiatorial battles under the Romans and the tournaments of knights in medieval times. Now restored with a capacity of 5,000 people, Pula Arena's shows are far more docile in nature and are mostly operas and film festivals.
Featured In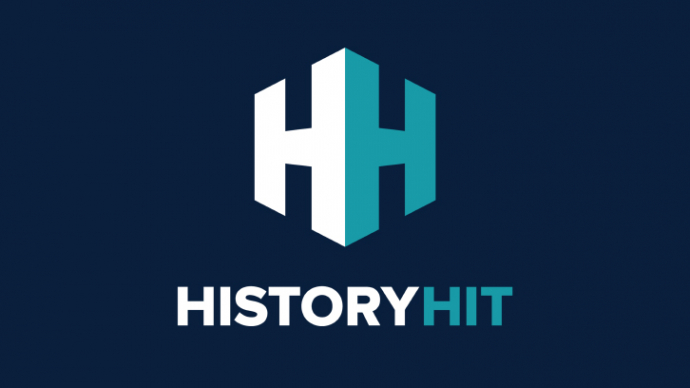 Discover the best Historic Sites in Croatia, from Dubrovnik to Stradun and more, includes an interactive map of Croatian cultural places and landmarks.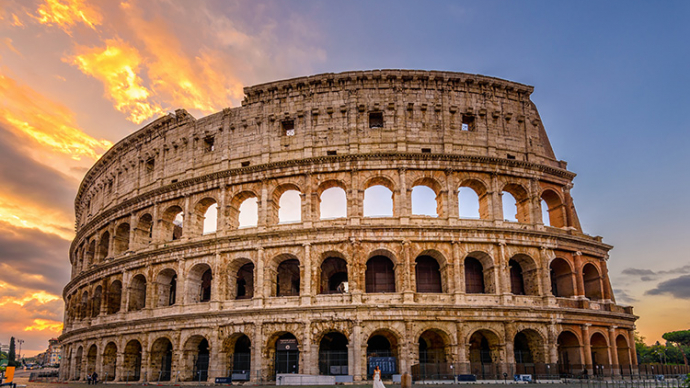 Discover the best Roman amphitheatres from the Colosseum to Pula Arena and more, includes an interactive map of amphitheatres from ancient Rome.