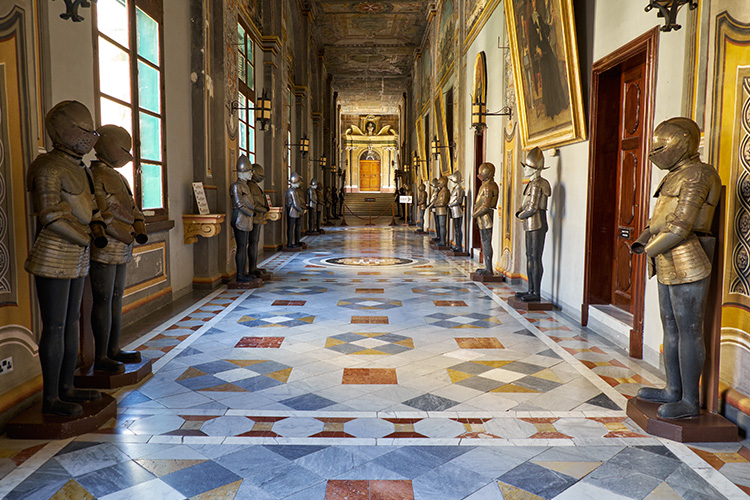 About Grandmasters Palace – Valletta
The Grandmasters Palace in Valletta has been the seat of power in Malta since the sixteenth century. It was in 1571 that the Knights Hospitaller of St John made the Grandmasters Palace their base, a role which it would fulfil until 1798, when this religious and military order left Malta.
At first, the site of the Grandmasters Palace only had a single house on it, owned by the nephew of the head of the Knights Hospitaller, Grandmaster Jean Parisot de la Valette. This was incorporated into the new palace.
Under British Rule in the nineteenth century, the Grandmasters Palace became the home of the British governors and, since Malta's independence in 1964, it has served as the seat of the country's House of Representatives.
Today, as well as being a government building, parts of the Grandmasters Palace are open to the public, particularly the State Rooms and the Armoury. The opulent and lavishly decorated State Rooms display several art collections of which many, such as The Great Siege Frescoes by Matteo Perez d'Aleccio, date back to the times of the Knights Hospitaller.
Meanwhile, the Palace Armoury contains the impressive collection of armour and weaponry of the Knights Hospitaller.
The Grandmasters Palace is part of the City of Valletta UNESCO World Heritage listing.
Featured In